ZTEL AirFibre
High speed premium internet. If you are looking for reliable internet that resembles pure dedicated internet access, then ZTEL AirFibre is for you. Contact us to check if your area is covered
Coverage check
Initiate the process by providing us with the location where you require services. Following this, we will conduct a thorough coverage check and contact you to discuss the available options.
Quick Sign up:
Streamline your registration process by utilizing this form to enroll in ZTEL services. Your details will seamlessly integrate with our Sales CRM solution, and an automatic Sales Desk ticket will be generated, guaranteeing prompt feedback on your sales lead. Thank you for choosing ZTEL.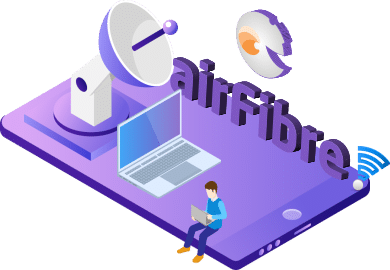 ZTEL SonicFibre™:
Enterprise-grade

AirFibre

Internet 
If you seek reliability, quality, and speed supported by top-notch customer service, opt for ZTEL AirFibre. This service integrates open spectrum with cutting-edge technology to provide high-speed Internet access. SonicFibre™-enabled towers offer high-performance, low-latency, and reliable service in specific areas, utilizing wireless technology. We uphold optimal contention ratios on these plans to ensure a premium service experience.
airFibre coverage spans Port Elizabeth, Durban, and George.
Explore our plans and pricing for more details.

Introducing the

 ZTEL Referral program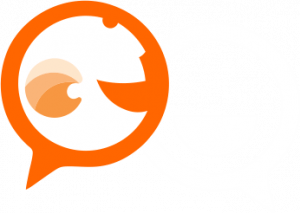 Earn R100 per referral
Join the ZTEL client referral program and earn cash for every client that signs up using your referral code. Anyone can join, available throughout South Africa


Introducing our premium uncapped voice service, seamlessly integrated with a cutting-edge PBX system hosted on the advanced 3CX platform. Elevate your communication experience with unlimited, high-quality voice calls, complemented by the robust features of the 3CX hosted platform. Our offering goes beyond traditional voice services, incorporating the unified communications capabilities of 3CX.
Experience the power of unified communications, allowing you to integrate voice, video, chat, and more into a single, cohesive platform. As part of this integrated solution, we offer WhatsApp chat integration, enabling your customers to connect with your business through a designated WhatsApp number. What sets our service apart is the ability for your entire team to collaborate on these chats, ensuring a swift and collective response rather than a one-person interaction.
Moreover, our innovative system allows for the creation of tickets directly from these WhatsApp chats, facilitating seamless issue resolution and tracking. With this feature, you can streamline communication channels, enhance customer engagement, and improve overall operational efficiency.
With our premium offering, you not only benefit from unlimited voice calls and unified communications but also leverage the unique advantage of WhatsApp integration for enhanced customer interaction and support. Upgrade to a new standard of excellence and embrace the future of unified communications with confidence.
Downloads:
Battesheets: